Download project analytics today in your CurseForge dashboard!
Starting today, you have access to download statistics for your CurseForge projects on both the Twitch Desktop app and mods made available on the CurseForge listing page. Download statistics are a critical component to the overall engagement with your project. Using these stats, you can track them against releases or improvements you make.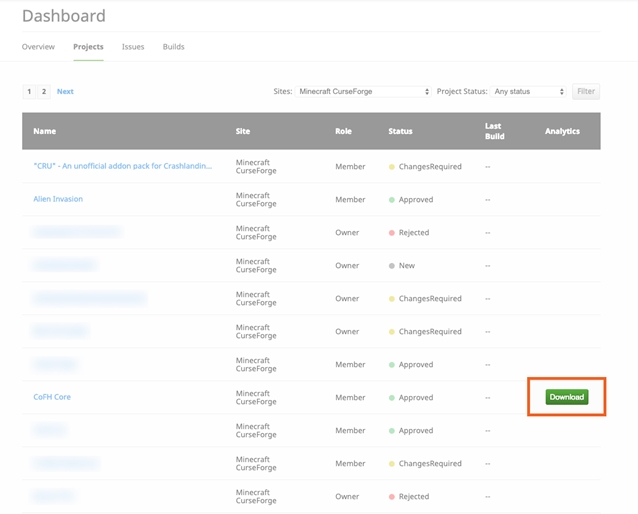 To access project analytics, visit your CurseForge dashboard. Any approved projects available on CurseForge will have a green download button under the analytics column. The .csv generated provides daily stats on your project. For more information, see the Mod Analytics documentation here.
Thanks for being a member of our community, and we hope you enjoy access to project analytics!